Mnemonic tip for Abate:
'Ab sab kuch ATE' kar liya to bacha hi kya?
Jo bacha woh quantity mein reduced hoga, lessened hoga.
Yaan yeh bol sakte hai uski quantity abate ho gai hogi.
Meanings of Abate:
1. To reduce in amount, degree, or intensity; lessen.
2. To deduct from an amount; subtract.
3. Law
a. To put an end to.
b. To make void.
Pronunciation: uh-beyt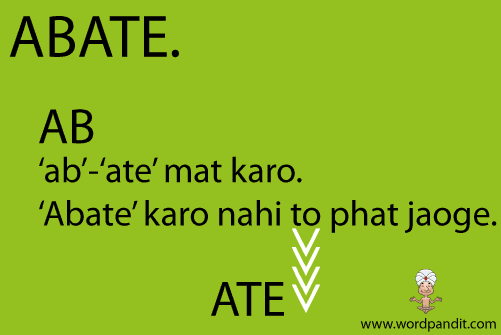 Want to explore more Hinglish Words?