Mnemonic tip for Anonymous:
NAAM HI NAHI HAI!
Jis cheez ka naam hi na ho woh ho gai anonymous.
Anonymous bole to simple words mein NO NAME = ANAMIKA!
Meaning of Anonymous:
1. Having an unknown or unacknowledged name.
2. Having an unknown or withheld authorship or agency.
3. Having no distinctive character or recognition factor.
Pronunciation: uh-non-uh-muhs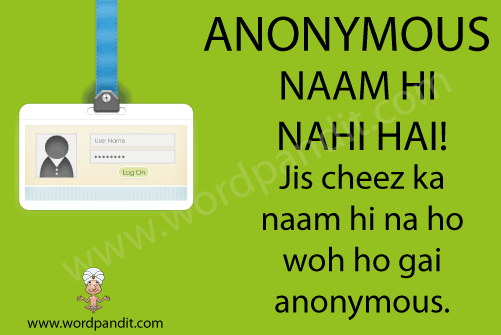 Want to explore more Hinglish Words?