Mnemonic tip for Conjugal:
Ab Conjugal bole to: Common Jugal Bandi
Musicians to perform karte hi hain jugal bandi mein, par dekha jaye to marriage bhi to ek jugalbandi hi hai.
Out of tune ho jao, dune music and marriage mein, uske baad jo band bajta hai.
Meanings of Conjugal:
1. Of or relating to marriage or the relationship of spouses.
Pronunciation: kon-juh-guhl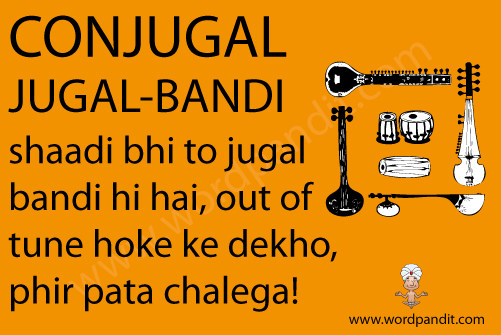 Want to explore more Hinglish Words?