Craven bole to chooza, ek dum scared and fear se hau insaan.
Mnemonic iss word ke liye: Ravan, jo bilkul bhi craven nahi tha…kuch zyada hi fearless tha woh to..!
Dictionary Kya Bolti Hai Craven ke Baare Mein:
1. Lacking even the rudiments of courage; abjectly fearful
2. An abject coward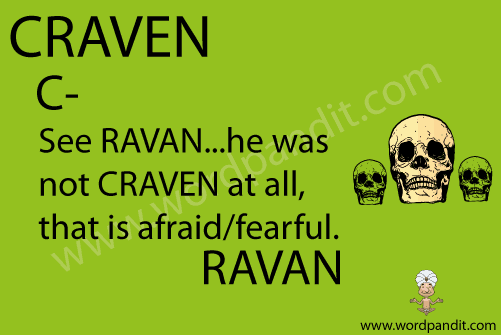 Want to explore more Hinglish Words?