Mnemonic tip for Dilapidated:
Ek dum simple mnemonic hai iska.
Dilapidated bole to jiska 'dil dated ho', matlab umar ho chuki ho jiski. Ab uski halat tuti-phutti hi hogi na?
Meaning of Dilapidated:
1. Having fallen into a state of disrepair or deterioration, as through neglect; broken-down and shabby.
Pronunciation: dih-lap-i-dey-tid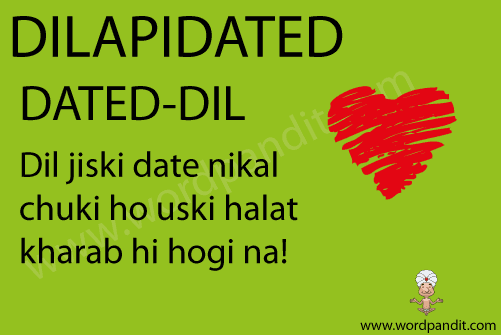 Want to explore more Hinglish Words?