Mnemonic tip for Expurgate:
EX PAR GATE!
Ab agar ex par gate nahi maroge to kya karoge? Welcome to karoge nahi!
Expurgate ka simple matlab: kuch 'erroneous' cheez ko delete karna.
Ex bhi to ek error hi hai!
Meanings of Expurgate:
1. To remove erroneous, vulgar, obscene, or otherwise objectionable material from (a book, for example) before publication.
Pronunciation: ek-sper-geyt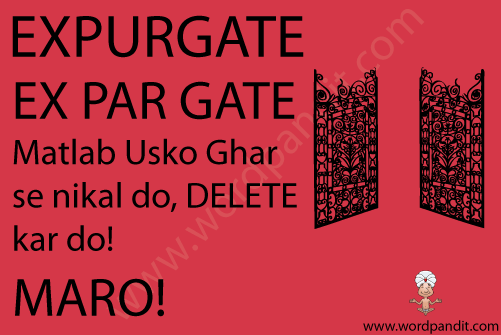 Want to explore more Hinglish Words?