Falter karoge to Gutter mein hi giroge.
Falter karna matlab weak yaan hesitant hona.
Dictionary Kya Bolti Hai Falter ke Baare Mein:
1. Be unsure or weak
2. Move hesitatingly, as if about to give way
3. Walk unsteadily
4. Speak haltingly
5. Unsteadiness in speech or action.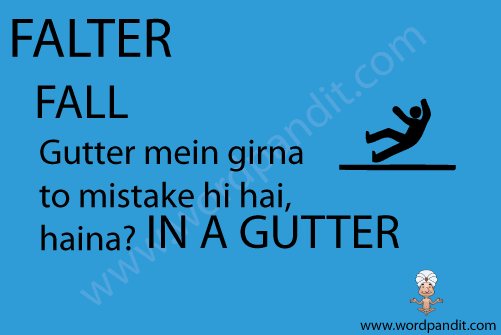 Want to explore more Hinglish Words?