Mnemonic tip for Foresight:
FORESIGHT: FOUR LOGON KI SIGHT!
Matlab farsightedness!
Meanings of Foresight:
1. Perception of the significance and nature of events before they have occurred.
2. Care in providing for the future; prudence.
3. The act of looking forward.
Pronunciation: fawr-sahyt, fohr-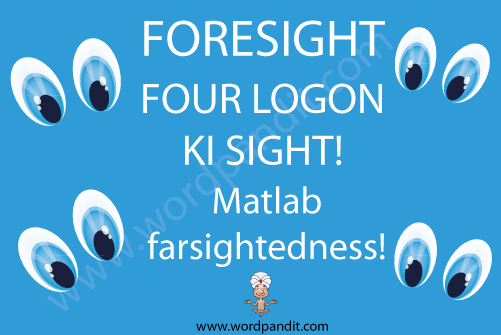 Want to explore more Hinglish Words?