Mnemonic tip for Forlorn:
Sar pe FOUR LOANS!
Forlorn/sad hi hoge jab sar pe Four Loan ka karza ho!
Meanings of Forlorn:
1. Appearing sad or lonely because deserted or abandoned/Forsaken or deprived: forlorn of all hope.
2. Wretched or pitiful in appearance or condition.
3. Nearly hopeless; desperate.
Pronunciation: fawr-lawrn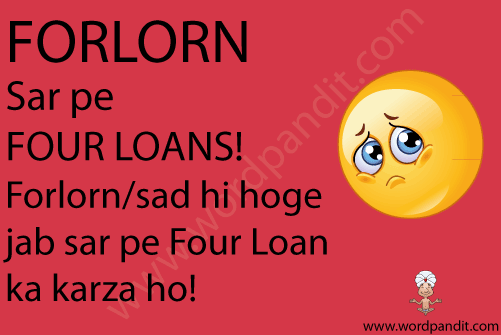 Want to explore more Hinglish Words?