Mnemonic tip for Frail:
FAIL HOKE NIKAL GAYI RAIL!
Aisi hi hai frail logon ki tale, itne kamzoor jo hote hai!
This simple rhyme should help you learn the word.
Meanings of Frail:
1. Physically weak; delicate: an invalid's frail body.
2. Not strong or substantial; slight: evidence too frail to stand up in court.
3. Easily broken or destroyed; fragile.
4. Easily led astray; morally weak.
Pronunciation: freyl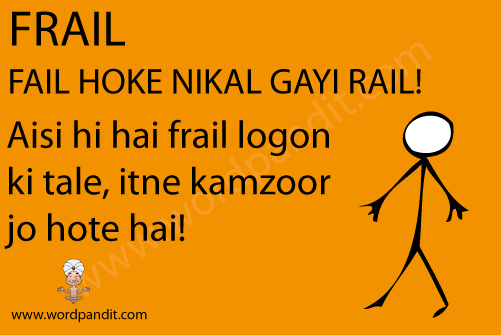 Want to explore more Hinglish Words?