Meaning of Lethal:
1. Of an instrument of certain death.
Pronunciation: lee-thuhl
Lethal bole to ek dum destructive types, jo bilkul hila ke rakh de.
Breet Lee ne kitni Lethal spell daali hain India ke against, isliye hamare purpose ke liye he is
'LETHAL LEE'.
Ek aur lee bahut lethal tha: BRUCE LEE. What say?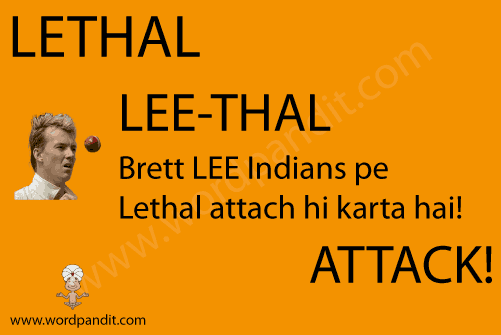 Want to explore more Hinglish Words?