Meaning of Macabre:
1. Suggesting the horror of death and decay; gruesome.
2. Constituting or including a representation of death.
Pronunciation: muh–kah-bruh, –kahb, –kah-ber
 Mnemonic tip:
Ma ki Kabar!
Kabar, matlab graves, se to sabko darr lagta hai. Akele jaa ke dekho raat ko kissi graveyard mein , tab apna response pata chal jayega.
Macabre means something that instills fear in you.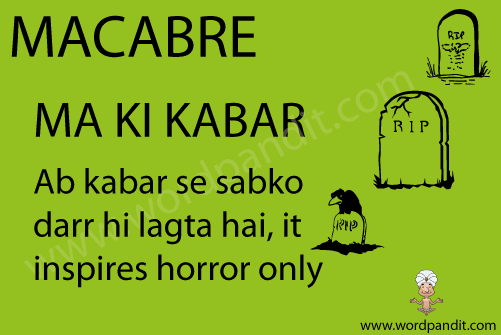 Want to explore more Hinglish Words?