Mnemonic tip for Modicum:
IPL se laat padne ka baad LALIT MODI ke pass PAISA, POWER etc. sab kam ho hogi na!
So MODICUM = MODI ke pass KAM = a small amout
Meanings of Modicum:
1. A small or moderate or token amount.
Pronunciation: mod-i-kuhm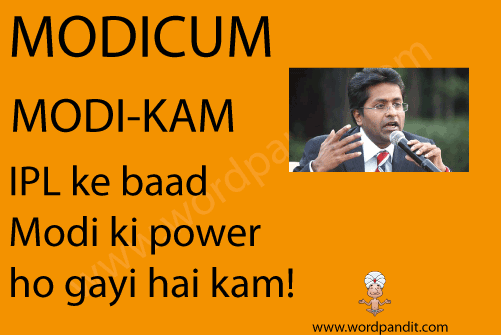 Want to explore more Hinglish Words?