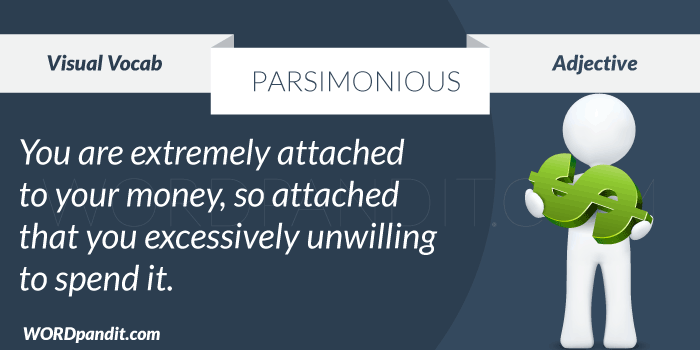 This is something we have all been at a certain point of time in our lives. And examples of parsimonious behaviour are also quite visible for sure.
How many have you been stingy, trying to save each and every cent of your money? Well, you would remember some instance for sure. There are some individuals who take this habit to the next level and are just not willing to part with absolutely any of their money. It is as if they wish to keep their money locked and away from all possible use. This is parsimony for you: money under wraps.
The dictionary definitions for parsimonious are as follows:
1. Excessively unwilling to spend. (adjective)
Masters Tip to remember parsimonious: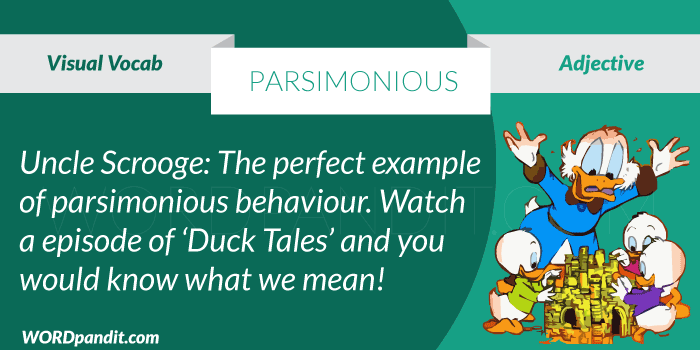 Cast a look in your memory racks and try to remember Uncle Scrooge from Duck Tales. If there is a best example of parsimonious behaviour, it surely has to be Uncle Scrooge.
Usage:
1. So completely did I break with my parsimonious past that I sent word home to my mother to call in the boys of the neighbourhood and give to them all my collections. -John Barleycorn by London, Jack
2. He was, I had discovered, parsimonious about small expenditures– a trait absolutely inconsistent with his general character. –My Antonia by Cather, Willa
Want to explore more Words?