Potion bole to koi bhi medicinal yaan magical liquid jo hum consume karte hain.
Bachpan mein hamare palan potion ke liye aisi kai cheezen di jaati hai.
Pronunciation: poh-shuhn
Dictionary Kya Bolti Hai Potion ke Baare Mein:
1. A liquid or liquid mixture, especially one that is medicinal, poisonous, or magical.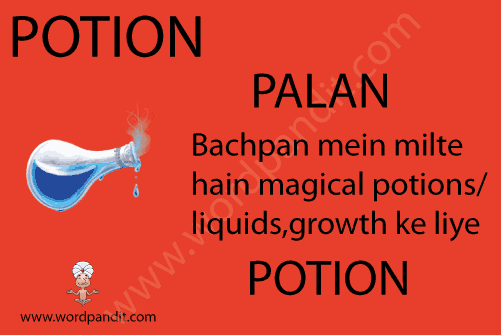 Want to explore more Hinglish Words?