Mnemonic tip for Quarry:
Kuwari ladkiyaan objects of attraction hoti hain, unko chase/pursue/hunt kiya jaata hai.
In other words, they are a quarry!
Meaning of Quarry:
1. a. A hunted animal; prey.
b. Hunted animals considered as a group; game.
2. An object of pursuit
SECOND MEANING:
1. an excavation or pit, usually open to the air, from which building stone, slate, or the like, is obtained by cutting, blasting, etc.
2. an abundant source or supply.
Pronunciation: kwawr-ee, kwor-ee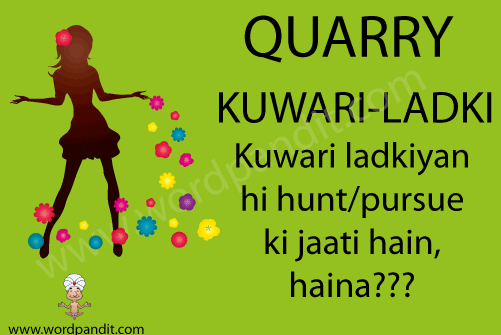 Want to explore more Hinglish Words?