Ram ka Pant har jagah hai,  simply meaning God is Everywhere, found in all place without any checks and restrains. He is RAMPANT.
Dictionary Kya Bolti Hai Rampant ke Baare Mein:
1.Extending unchecked; unrestrained: a rampant growth of wild flowers.
2. Occurring without restraint and frequently, widely, or menacingly; rife: corruption is rampant in India.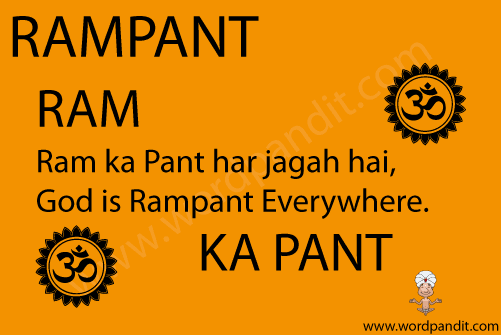 Want to explore more Hinglish Words?