Ravan ki diet kitni mast hogi, agar himachali mein bolen to bilkul 'har kuch hogi', kyunki 10 muh jo hain khan eke liya: kitna bhukha hoga woh, matlab greedy types!
Pronunciation: rav–uh-nuhs
Dictionary Kya Bolti Hai Ravenous ke Baare Mein:
1. Extremely hungry; voracious.
2. Rapacious; predatory.
3. Greedy for gratification.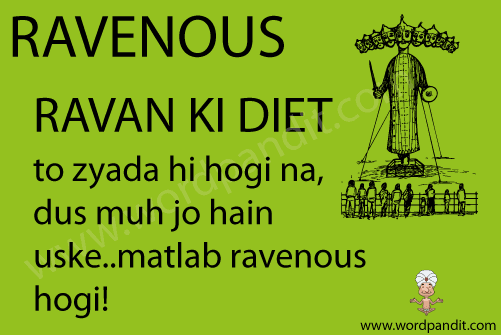 Want to explore more Hinglish Words?