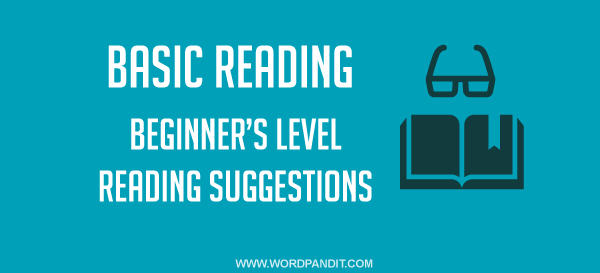 What is the 'Basic Daily Reads' section?
'Basic Daily Reads' is a supplement for our 'Daily Reads' section. In this section, we provide you three reading links per post. Each article highlighted is accompanied with a few word-meanings from the article linked. The purpose of this exercise is only to highlight important words that might help students preparing for exams such as CAT/GRE/GMAT/SAT/Bank PO etc.
The level of articles is selected for this section is purely basic in nature, and the selection is made keeping in mind the starting level from where students should start their reading preparation. The purpose of articles in this section is not for advanced level reading but to help you develop the habit of reading.
Four reasons why you should use the 'Basic Daily Reads' Section
Ideal suggestions for students who want to start with their 'reading practice.
Words that you should learn are highlighted in the post.
Enhanced general knowledge by virtue of reading these articles.
A reading base is developed that would help you further in your reading habits.