Resplendent bole to ek-dum chamak wali cheez, jo dekhte hi dil khush kar de: full of beauty types.
Hero Honda Splendor ko hi le lo: full of beauty hai, for its owners that is!
Pronunciation: ri-splen-duhnt
Dictionary Kya Bolti Hai Resplendent ke Baare Mein:
1. Splendid or dazzling in appearance; brilliant.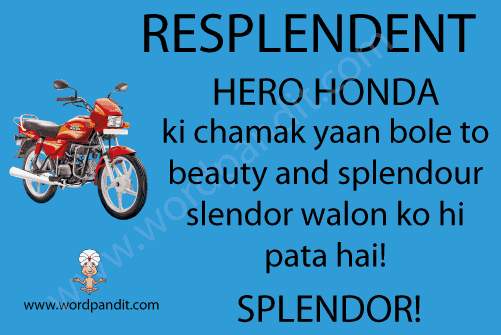 Want to explore more Hinglish Words?