Mnemonic tip for Sorbet:
Sorbet bole to ek dum sharbat jaisa, yummy and tasty.
Meaning of Sorbet:
1. A frozen dessert similar to a frappé, usually made from fruit juice and having a mushy consistency.
Pronunciation: sawr-bit, sawr-bey; Fr. sawr-be
P.s: also spelled as sherbet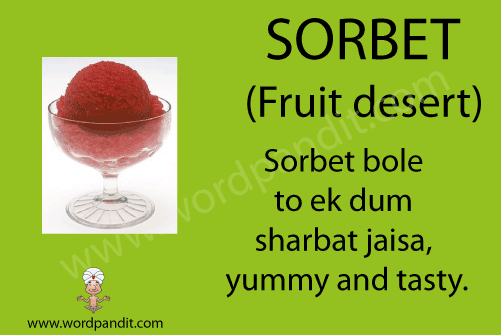 Want to explore more Hinglish Words?