Mnemonic tip for Succor:
Succor ko hum Shakkar, which means sugar in hindi, bhi pronounce kar sakte hain.
What is the role of sugar here?
Simple. In times of distress, we need the sugar of relief, don't we?
Sugar is what gives us strength to go on, succor is the assistance in times of need.
Meaning of Succor:
1. Assistance in time of distress; relief.
2. One that affords assistance or relief.
Pronunciation: suhk-er
P.s.: In British English, succor is pronounced as succour. Both words mean the same.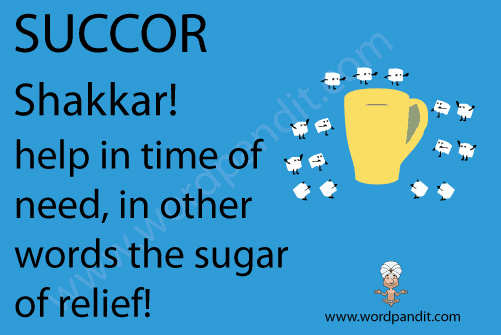 Want to explore more Hinglish Words?