Mnemonic tip for Turpitude:
Turpitude bole to ek dum base vile depraved corrupt morally lose act.
Bole to jaise tapori log jeete hai mammu!
Meanings of Turpitude:
1. A corrupt or depraved or degenerate act or practice.
2. A base act.
Pronunciation: tur-pi-tood, -tyood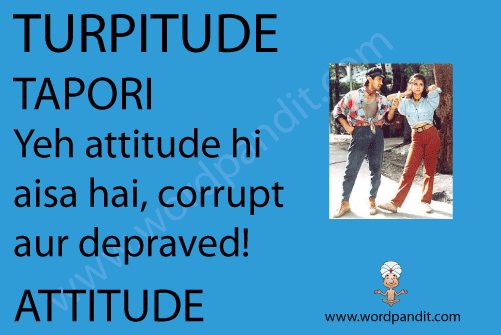 Want to explore more Hinglish Words?