Mnemonic tip for Vagary:
Ab saare action agar-magar par dependent hain to unko vagary hi bologe na, aur kuch thodi kahoge?
Yeh saare actions jinka consistent basis nahi hota unko vagary bolte hai, erratic hote hain yeh, pendulum ko tarahn idhar se udhar.
Meaning's of Vagary:
1. An extravagant or erratic notion or action.
Pronunciation: vuh-gair-ee, vey-guh-ree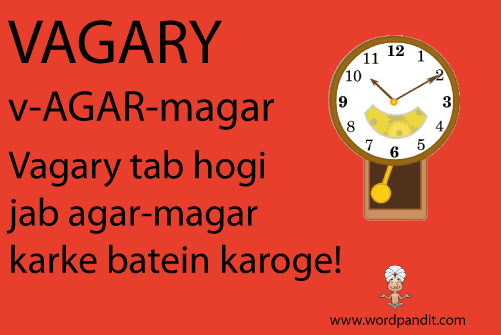 Want to explore more Hinglish Words?